Prophecykeepers Internet Radio is a Native American operated non-profit foundation
and Congressional District Program endorsed by elders of the #1 Medicine Society
in North America, The Original Keetoowah Society, "Nighthawks"


WE ARE
THE WHITE ROOTS
OF PEACE COUNCIL

Mad Bear, Founder

SUPPORT THIS COUNCIL & SUPPORT PEACE...

It's Creator's only "Only Way Out" for us.

Are You "Walking The Walk" or Just "Talking the Talk?"

Put Your Money Where Your Heart Is...
and start Walking The Walk... then go get ceremony!
"Purification Day" is right around the corner...


This Week's Guest Is:

Red Elk
-TWISTED HAIR SOCIETY-
-INNER HEYOKA SOCIETY-
-RED WEB SOCIETY-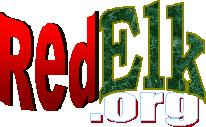 Website

This is Red Elk's Eleventh Prophecykeepers Radio Interview. He spoke about 2006 as a Year of Transition. Blueotter discussed his upcoming move to the San Luis Valley, near Crestone, CO.