Prophecykeepers Internet Radio is a Native American operated non-profit foundation
and Congressional District Program endorsed by elders of the #1 Medicine Society
in North America, The Original Keetoowah Society, "Nighthawks"


WE ARE
THE WHITE ROOTS
OF PEACE COUNCIL

Mad Bear, Founder

SUPPORT THIS COUNCIL & SUPPORT PEACE...

It's Creator's only "Only Way Out" for us.

Are You "Walking The Walk" or Just "Talking the Talk?"

Put Your Money Where Your Heart Is...
and start Walking The Walk... then go get ceremony!
"Purification Day" is right around the corner...


This Week's Guest Is:


-Bennie E. Lebeau, Sr.-
-Western Shoshone-
-Elder-
-Teacher-


Bennie Lebeau Sr. of http://www.teton-rainbows.com/ a Eastern Shoshone leader who conducted the Big Bear Medicine Wheel Ceremony last year.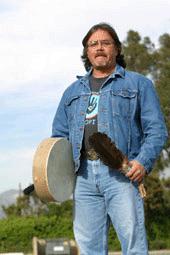 Blue Thunder is now an Ambassador
for
Peace for Spoken Truth: Spiritual Messages from Warriors of Old,
available on Amazon.

Greetings my brother and sisters, here is the book that I have been talking about...it is about thought forms...the messages simular to what Dr. Emoto is representing in his work in Messages from Water... and now messages from the spirits...please help us work with the Warriors of Old that have sent messages of peace in the book called:
Spoken TRUTH, Spiritual Messages From Warriors of Old, by Visions Life Force Foundatition...the book can be ordered or bought at Barnes and Knowbles and ordered through www.amazon.com or Book Number: ISBN 1-4208-8102-7
This is once in a life time book with the messages from the White Eagle the messager sent my the Great Spirit bringing messages of hope and love to us all...working with Mother Earth and not against her...a must all ages to read...many thank you's for considering ordering and reading this book fully at least 3 to 4 times...many blessings...Blue Thunder

Read Bennie's most recent messages...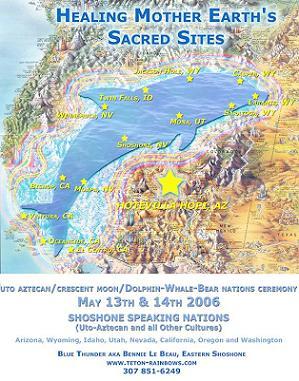 What are Prophecies?
Prophecy (prof'e-si) n. [pl. PROPHECIES (-siz)],[ME. prophecie; OFr. prophecie, prophetie; LLP. prophetia; Gr. prophetieia, prophetes] 1. Prediction of the future under the influence of divine guidence; act or practice of a prophet. 2. Any prediction 3. Something prophesied or predicted; specifically the utterance or utterances of a prophet.
Prophecies are spiritual visions or dreams sent to give messages to humanity. Concerning what can take place in the future. They are meant to say if we continue to do what we are doing then this will or that could happen. The other side of the messages in prophecies is that if we change our course in history the disasters will disappear that have been foreseen!!!!
"...time has come to share the secrets."
—Canadian Aboriginal Elders
"Know your garden"—one of ten statements from the traditional Hopi Elders as told to Cho Qosh Auh Ho Oh, a Chumash/Yaqui/Maya Indian
These are the End times and the people must know the truth, share what we have taught you. There can be no more secrets now if we are to survive as a thinking species through these times." "This," they say, "must be done because the dream of humanity can only be preserved through the combined efforts of all peoples, and the joining and merging of all cultures into a oneness."—statement of the traditional Hopi Elders as told to Cho Qosh Auh Ho Oh, a Chumash/Yaqui/Maya Indian


This is RedElk's Fourteenth Prophecykeepers Radio Interview. Our new broadcast platform is now at www.BBSRadio.com/prophecykeepers . We spoke about Getting Ready!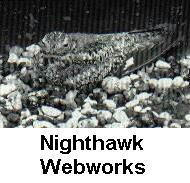 Let us build and host your website!