Prophecykeepers Internet Radio is a Native American operated non-profit foundation
and Congressional District Program endorsed by elders of the #1 Medicine Society
in North America, The Original Keetoowah Society, "Nighthawks"


WE ARE
THE WHITE ROOTS
OF PEACE COUNCIL

Mad Bear, Founder

SUPPORT THIS COUNCIL & SUPPORT PEACE...

It's Creator's only "Only Way Out" for us.

Are You "Walking The Walk" or Just "Talking the Talk?"

Put Your Money Where Your Heart Is...
and start Walking The Walk... then go get ceremony!
"Purification Day" is right around the corner...



---
Welcome to Prophecykeepers.com!
...the final destination in prophecy research!
Prophecykeepers.com & Runningbull Publishing respects your right to privacy. We do not sell or distribute your personal information at any time.
We reserve the right to add to or to change the Privacy statement at any time, although we do not foresee changes anytime soon.
Disclaimer:ng format.
All content which has been generated by Prophecykeepers.com &
bull Publishing do not guarantee, approve, or endorse the information available at these linked web site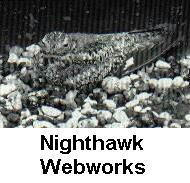 Let us build and host your website!