Prophecykeepers Internet Radio is a Native American operated non-profit foundation
and Congressional District Program endorsed by elders of the #1 Medicine Society
in North America, The Original Keetoowah Society, "Nighthawks"


WE ARE
THE WHITE ROOTS
OF PEACE COUNCIL

Mad Bear, Founder

SUPPORT THIS COUNCIL & SUPPORT PEACE...

It's Creator's only "Only Way Out" for us.

Are You "Walking The Walk" or Just "Talking the Talk?"

Put Your Money Where Your Heart Is...
and start Walking The Walk... then go get ceremony!
"Purification Day" is right around the corner...


This Week's Guest Is:


Dr. Robert Ghost Wolf
-AUTHOR-
-EXPLORER-
-CLICK IMAGE FOR GW'S WEBSITE RELATED TO THIS SHOW-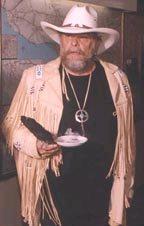 Guest's Websites:
robertghostwolf
buffalominig&trading
whereisghostwolf
whoisghostwolf
legendsofaztlan
wolfreport
wolflodge
shroudofturin
amazingtech
chemtrails
naturalhealth
spiritofthings
paleprophet

This is Dr. Robert Ghost Wolf's eighth Prophecykeepers Interview

Interview Related Guest Website
Known both for Good and for Evil, Dr. Robert Ghost Wolf is definitely a force to be reckoned with. The year before the "Powers That Be" went after Art Bell, they went after Ghost Wolf. All kinds of rumors swirl around this man... he is supposedly a criminal, he according to rumor bombed a federal building... blah blah blah. The truth is, the Sioux and Hopi Elders loved him, taught him, and gave him a mission, and they still trust him with their lives. You can't fool people who can read a heart a mile away!

A FEW REASONS WHY YOU MAY WANT TO READ THE PROPHECY SERIES by DR. ROBERT GHOST WOLF

Recently Dr. Ghost Wolf, appeared on Out There TV in early July, he then spoke about this again on Ask Mother Earth Radio on KFNX 100am out of Phoenix, with host Rain Morgan.

click here Dr. Ghost Wolf gave a series of NEW predictions called The End of Days Prophecies Part Prophecies for the Emergence. Now just a few short weeks later they are topics on the evening news

WEATHER: … Due mainly to uncontrolled experimentation with the natural elements, sometimes accidental, sometimes deliberate. A series of Hurricanes will devastate the Caribbean Islands and parts of Florida .

EARTH CHANGES YELLOWSTONE : The conflicts there are that that is also where the Ascended Masters reside. So Although I know this is where a new mountain range will develop along the western shores of the Missouri, Earthquakes and magma flow will be intense like rivers of fire.

CASCADES: We will see a notable increase in activity along the Cascade Mountain range around Early Fall. The Three Sisters area will become very active around October. We may even see a small eruption ; possibly a reactivation of Mount St. Helens. But it will not be as devastating as we experienced 24 years ago. This will coincide with increase activity along the entire San Andréa's Fault, all the way up to The San Juan islands and Vancouver Island.

THE LONG VALLEY CALDERA: in eastern California, near Long Valley, which I wrote about in the Ninth Thunder Prophecy ; is what should be watched closely. The rapid build up in that region most likely will lead to eruption very soon, leading to the closing off of pressure valves along the cascades. Remember the Elders always stayed close to the vision that "The Tail of the Turtle would break. When these things occur, and the Turtles tale begins to heave, and break up we will know the time is near."

NEW MADRID FAULT: Expect some sizable earthquakes along the Madrid fault, which could shake those cowboys up in Montana a little. But no big catastrophe is foreseen in this region, just yet. Next year will be a different story.

THE PROPHECY SERIES BY DR. ROBERT GHOST WOLF order

This is RedElk's Fourteenth Prophecykeepers Radio Interview. Our new broadcast platform is now at www.BBSRadio.com/prophecykeepers . We spoke about Getting Ready!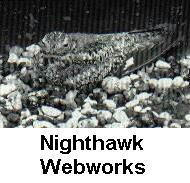 Let us build and host your website!