Prophecykeepers Internet Radio is a Native American operated non-profit foundation
and Congressional District Program endorsed by elders of the #1 Medicine Society
in North America, The Original Keetoowah Society, "Nighthawks"


WE ARE
THE WHITE ROOTS
OF PEACE COUNCIL

Mad Bear, Founder

SUPPORT THIS COUNCIL & SUPPORT PEACE...

It's Creator's only "Only Way Out" for us.

Are You "Walking The Walk" or Just "Talking the Talk?"

Put Your Money Where Your Heart Is...
and start Walking The Walk... then go get ceremony!
"Purification Day" is right around the corner...



---
How about 2012-2027?

THE ELDERS CLARIFY THIS ISSUE FOR YOU DEBUNKING SOME OF THE NON-NATIVE FEAR-MONGERING THAT IS OCCURRING JUST TO SELL BOOKS IN THE SHORT RUN -- BUT TIME IS RUNNING OUT AND YOU DON'T HAVE LONG TO MAKE PREPARATIONS -- MOST OF WHICH WILL BE MENTAL, PHILOSOPHICAL AND SPIRITUAL IN NATURE... BUT MAKE NO MISTAKE, PHYSICAL PREPARATIONS WILL BE NEEDED! HERE IS A GIFT OF INFORMATION THAT THE ELDERS OF MANY DIFFERENT NATIONS HAVE FOR MANY YEARS FELT THAT YOU ALL SHOULD HAVE... BUT YOU HAVE NOT BEEN LISTENING FOR SEVERAL HUNDRED YEARS UP UNTIL RECENTLY -- AND EVEN NOW SO VERY FEW ARE YOU ARE ACTUALLY WILLING TO LISTEN TO WISDOM FROM NON-EUROPEAN NATIVE SOURCES
...GOOD SOLID INFORMATION to help you make informed choices in a world that is going mad!

Download free eBooks
Read the reviews of past purchasers!

Purchase The Prophecykeepers CD-ROM Family Security and Sustainability Library or see free sample downloads below...

The most authoritative books on PROPHECY and PREPAREDNESS in the world...

4 Prophecy e-books - over 1000 pages in length including audio versions AND 15 other preparedness e-books... along with hundreds of other files and databases concerning water, relationships, food gathering, shelter, gardening, and the ancient open secrets of how to totally depend on your Creator to provide protection and bodily sustenance --

OVER TEN THOUSAND PAGES IN ALL

Comparing prophecies from all religions worldwide! Revealing repeating prophetic patterns...

A "roadmap" into the future...


FREE Downloads

Two free e-Books for you... and sneak-peeks of 2 more e-Books you may donate to acquire... to help with Asian translations.
Please bear in mind these are HUGE e-Books, much, much larger than 99% of most e-Books. Try downloading the ".zip version" of any or all of the e-Books. They are about half as big.

Install FREE Adobe Acrobat FIRST!


The Prophecykeeper's Trilogy

Thanks for your SUPPORT, which will hopefully enable the wishes of the Hopi and Iroquois elders of the "White Roots of Peace" gatherings of the 1960s to be fulfilled... translation of all the prophecies of all nations into all possible languages through purchase of SYSTRAN software CD Version with all oriental languages!

SYSTRAN Premium 4.0 has been donated by a real angel... covering English to Spanish, French, German, Italian, and Portuguese
CJK pack ($999.00) is needed for English to Simplified Chinese, Traditional Chinese, Japanese, Korean
Dutch pack ($) needed for Dutch to English, English, French to Dutch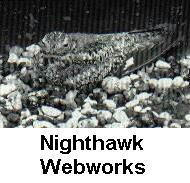 Let us build and host your website!